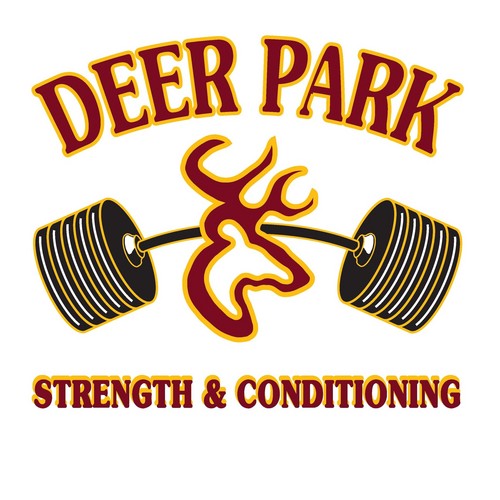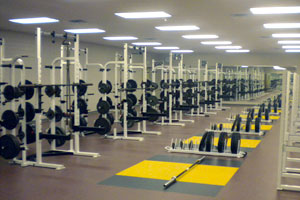 Doug Bull trains 900 athletes and has an extraordinary program at Deer Park Strength in Deer Park Texas. You may have heard of Deer Park high and Coach Bull before since he holds a really big high school strength coach clinic every January for the past 6 years and it has grown bigger every year. Coach Bull came from the college ranks and really has a lot of experience with training athletes. His journey is pretty unique and since being at Deer Park, he has created a great strength program that produces great athletes. You need to check out www.dpstrength.com to not only see his 1st weightroom but his 2nd weightroom as well. He has pretty awesome facilities and his website is full of great resource too.
Doug Bull is starting his 9th year as Deer Park's District Strength and Conditioning Coordinator. He brings with him 20 years of strength and conditioning experience ranging from Jr. High School to Division I athletics. Including coaching stops at Northern State, Fort Hays State, Illinois State, and The United States Naval Academy.
He holds a Bachelor's Degree in Kinesiology and a Master's Degree in Exercise Science. He is certified as a specialist by the National Strength and Conditioning Association, and a Level 1 Coach through the United States Weightlifting Association. He has been nationally recognized for the work he has done to promote training secondary athletes and has served as a consultant in the creation of over a dozen full time strength positions nationwide, as well as a consultant on programing for both the high school and jr. high levels.
Contact Coach Bull
email: dbull@dpisd.onmicrosoft.com
Twitter: Deer Park Strength
Website: www.dpstrength.com
My name is Dane Nelson. I am a former college and high school strength coach. I created this podcast for strength coaches at any level but more specifically for High School Strength Coaches. I want strength coaches to be able to connect to each other and learn more about the growing field of full time high school strength coaching.  Thanks for checking out the website.  It would be great to connect with other strength coaches and talk about what works and what doesn't work when training high school athletes.  This is why I created this podcast. I hope  you find it useful and valuable!
Website: www.hsstrengthcoach.com
Contact me at hsstrengthcoach365@gmail.com
Twitter: www.twitter.com/strengthcoachHS
Thank you so much for listening and I would appreciate it greatly if you could leave a 5 star review in iTunes as this really helps boost the show rankings and spread the word about the High School Strength Coach Podcast. That way other Strength Coaches like yourself can find the show and benefit from it too.
Thank you very much if you have already left a rating and feedback, I appreciate it greatly!